Time to stop worrying about style and learn how to have the style you love on your budget!
It's not about how much you pay for an item but how you style an item.
Join Beauty & Style Expert of PinkLux, Christina, and Stylist of Stellar Fashion & Fitness, Jennifer for an evening of learning how to build, create or spruce up the style you already have to help you look chic every day!
Leave with knowledge on how to enhance your body and with resources to take your look to the next level!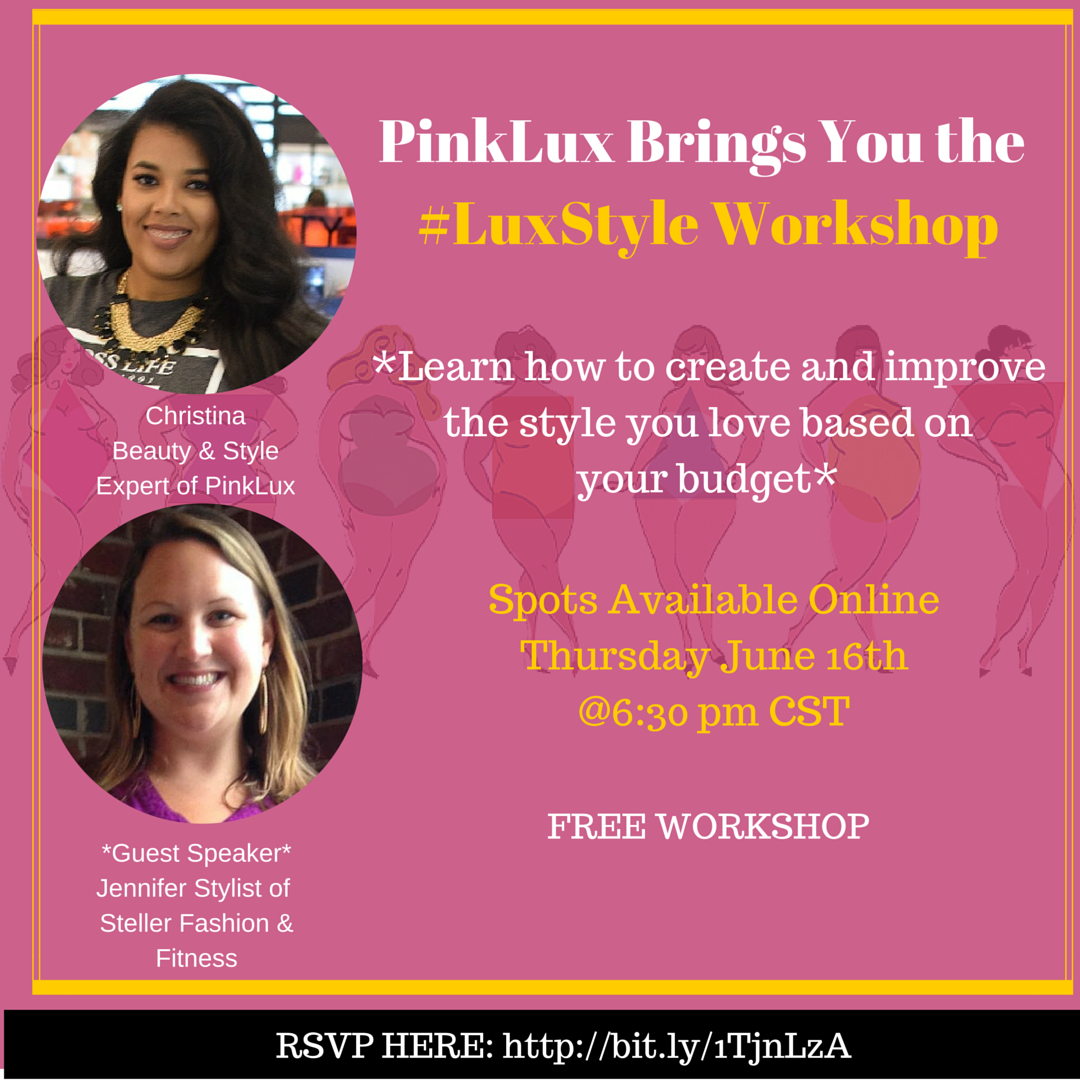 In this FREE webinar we are going to go over everything you need to know about how to:
- Create your personal style statement.
-Learn your specific personal style.
-And 4 most popular style categories!
Get ready to learn how you can have chic, comfortable and stylish outfits daily!